Paris Jackson Scores Her First Vogue Cover (and Does the Interview via Text)
Patrick Demarchelier/Vogue Australia
Paris Jackson landed her first Vogue cover—and she did the entire interview via text message.
Vogue Australia dedicated its July cover (on newsstands June 26) to the 19-year-old Hollywood scion, and world-renowned photographer Patrick Demarchelier was in charge of Paris' pictorial.
Editor-in-chief Edwina McCann predicted the teen will become "the breakthrough name of 2017," and it was actually Paris who suggested a text conversation in lieu of doing a traditional print interview. While it was "something we have never before agreed to at Vogue," Edwina admitted, she realized that the medium "seemed appropriate for someone of her generation."
So, Paris agreed to text with Vogue Australia's creative director at large, Alison Veness.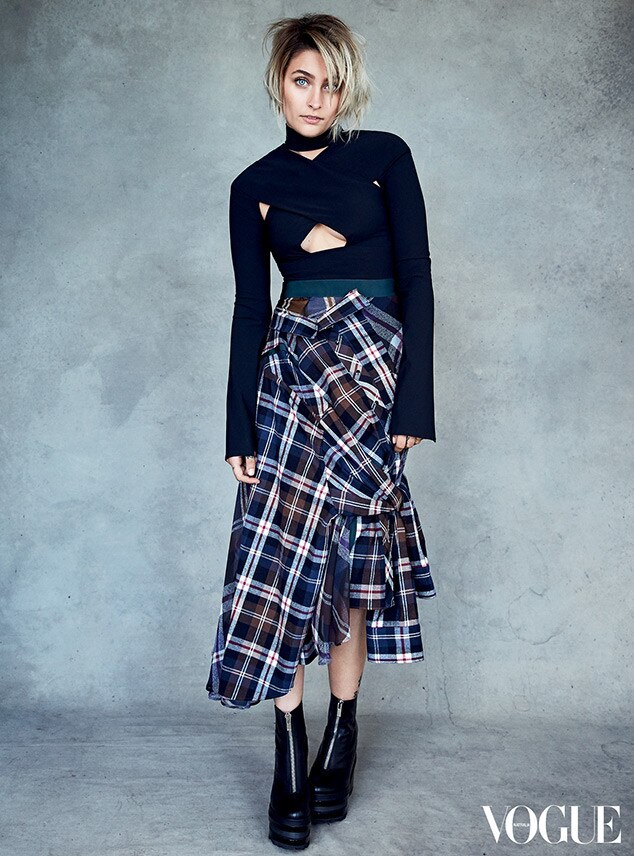 Patrick Demarchelier/Vogue Australia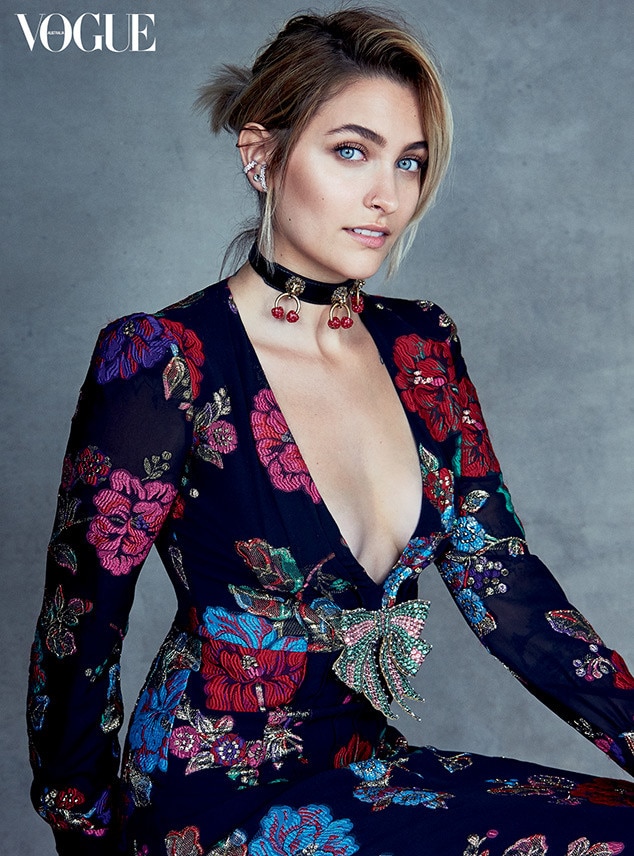 Patrick Demarchelier/Vogue Australia
At one point in the conversation, Alison asked Paris what she's most passionate about right now. "I have so many causes that are dear to my heart and fighting for the people, I feel, is my duty," said Paris, the only daughter of the late singer Michael Jackson. "But right now since I'm doing the fashion thing, a huge focus—well, mostly what I'm putting a lot of effort into—is making sure my own personal creativity shows through whatever I'm doing while I'm working."
"I really want to leave a positive imprint in the fashion world, mostly regarding the media and the stereotypical beauty standard that is blasted all over every magazine you see, every article that pops up on your phone screen, every billboard you see while you're driving down the street," said Paris, who just booked a Calvin Klein campaign. "I already have many young girls looking up to me and I want to be something their parents are OK with them looking up to."
Paris shared a few photos from the shoot via Instagram over the weekend, explaining that she was "so very grateful" for "this opportunity." She also called it one of the first interviews where my words haven't been twisted, and they get all the info straight from the source! So thankful."
Pick up Vogue Australia's July issue to read the rest of Paris' interview.