Pink Reveals Important Dating Advice She Gave Daughter Willow
Pink recently gave some important advice to her daughter, Willow.
The 38-year-old Beautiful Trauma singer is on the cover of Cosmopolitan's Jan. 2018 edition and inside the magazine, she revealed the advice she gave her 6-year-old daughter about dating.
"She said to me the other day, 'How many boys can I have at once?' And I said, 'Excuse me?' I said, 'Probably none of them because they won't deserve you,'" she shared. "'They have to be kind, respectful, they have to be chivalrous, they have to be good to their moms, they have to be good looking, they have to be funny.'"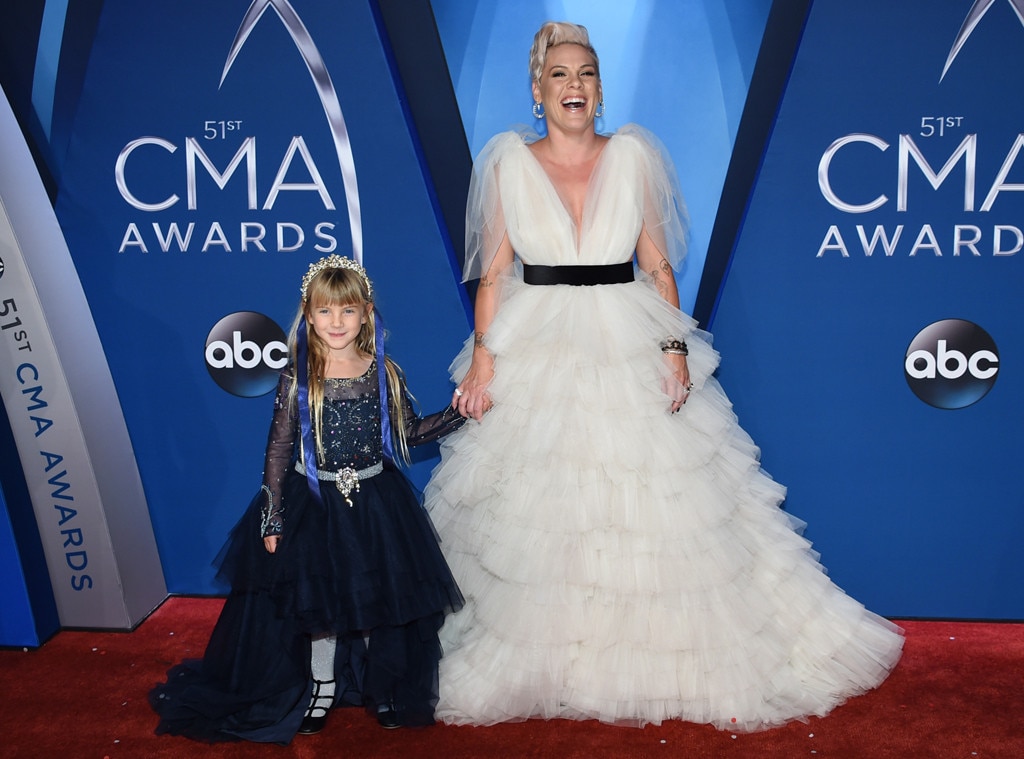 Evan Agostini/Invision/AP
Pink also dished to the magazine about the one famous woman she most admires. "Ellen DeGeneres," she said. "She always leads with kindness."
When asked her hopes on womankind, Pink shared, "Equality, safety & respect."
And when it comes to the one thing that people get wrong about Pink, it's "that I'm angry." But she would later say that she's "bats–t" because one fictional character she identifies with is Angelina Jolie's character in Girl, Interrupted.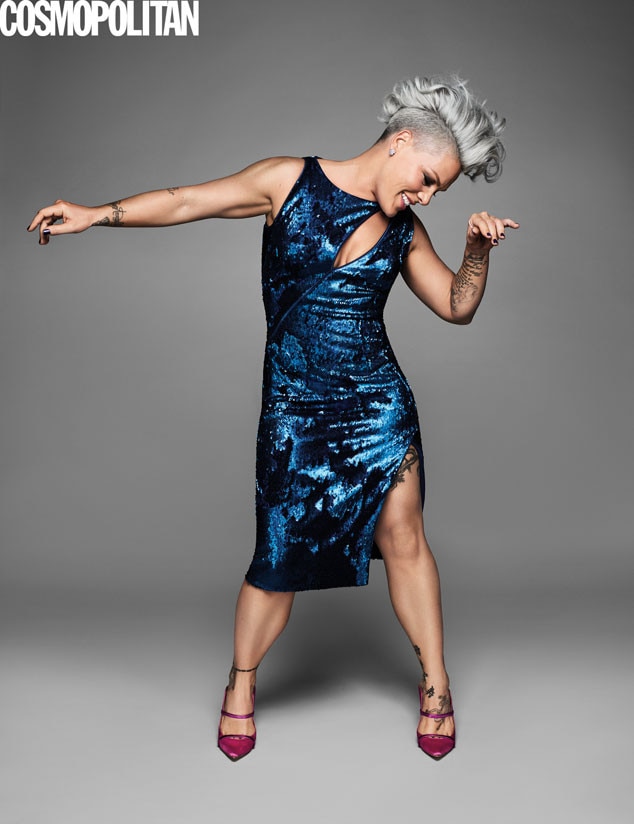 Jason Kim
Pink also subtly addressed those Christina Aguilera feud rumors. When asked to describe certain duet partners in one word, Pink was first presented with Christina and Kenny Chesney. For Christina, Pink said "forgiven," while for Kenny, she said "charming."
She was then asked about Nate Ruess and India.Arie. She described Nate as "(Pain-in-the-a–) voice!" While India. Arie she said, "F–kin awesome." She then described Sia as "Looney tunes," and Eminem "genius."
The Jan. 2018 Issue of Cosmopolitan hits newsstands on Dec. 12.