Jennifer Lopez, Alex Rodriguez and Kids Take Cute Lakers Game Selfie
Jennifer Lopez and Alex Rodriguez made Friday a fun family night for them and their kids at the Los Angeles Lakers game.
J.Lo, 48, and A-Rod, 42, her 9-year-old twins Max and Emme and his daughters Natasha, 13, and Ella, 9, sat courtside at Staples Center in Los Angeles as they watched the team play the Charlotte Hornets.
"Friday night, family night @lakers @magicjohnson #showtime #PatRiley," Rodriguez wrote on Instagram, alongside a selfie of him and J.Lo sitting in between their children, which appears to have been taken by Natasha.
Lopez and Rodriguez have been together since at least last March and have often been photographed together with all their kids.
See photos from the couple's night out with their children as well as more cute pics of the group together:
Family Selfie

J.Lo and A-Rod and their kids take a selfie while sitting courtside at a Lakers game.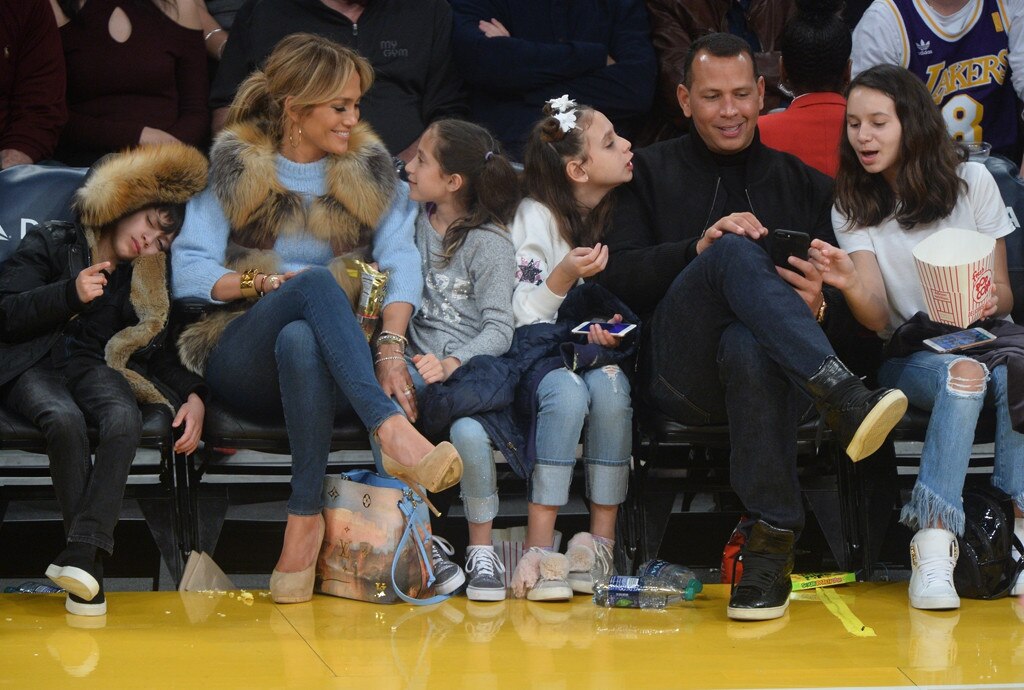 BACKGRID
Family Fun Night

J.Lo and A-Rod bring their kids to a Lakers game.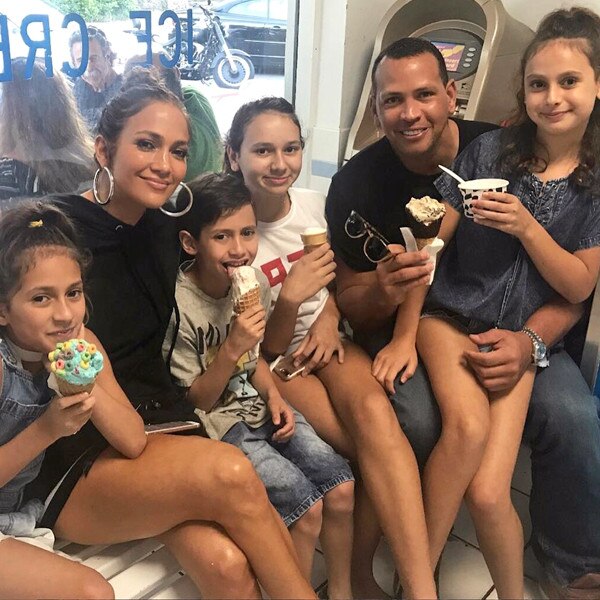 Alex Rodriguez/Instagram
Sunday Funday

Enjoying a lazy Sunday on Nov. 5, A-rod wrote, "#MySunday. Ice cream in the afternoon and then home to catch @sharktankabc! Tweet along with me during the show!"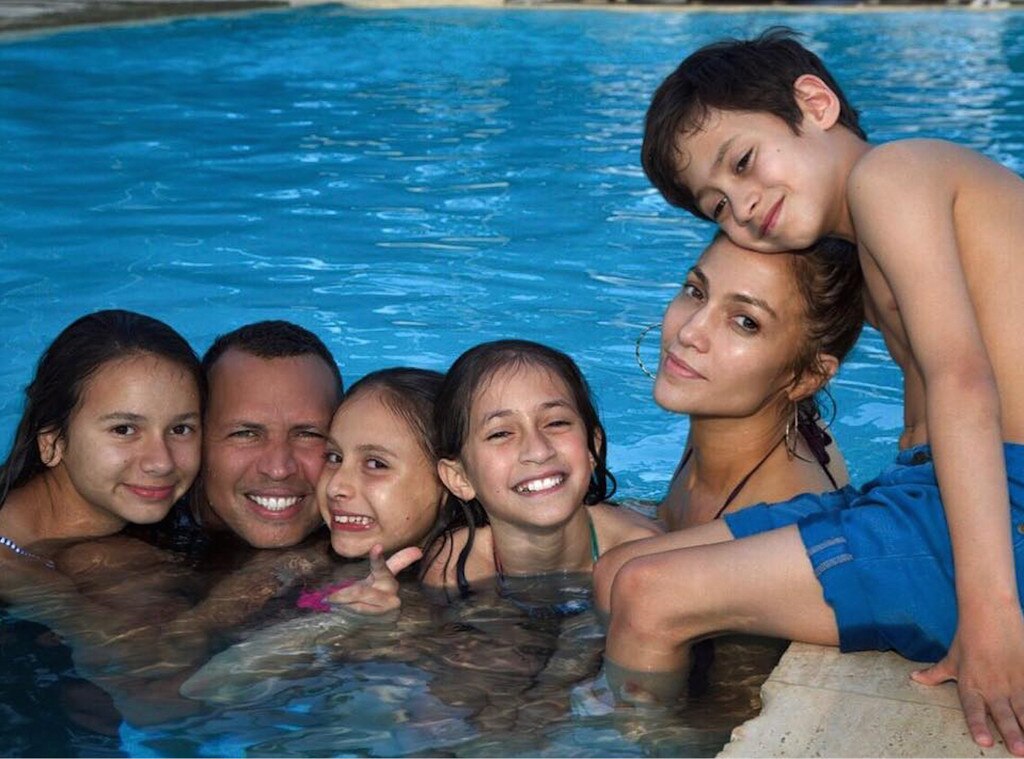 Jennifer Lopez/Instagram
Pool Party

All the kids hang out with the too-cool couple in the pool.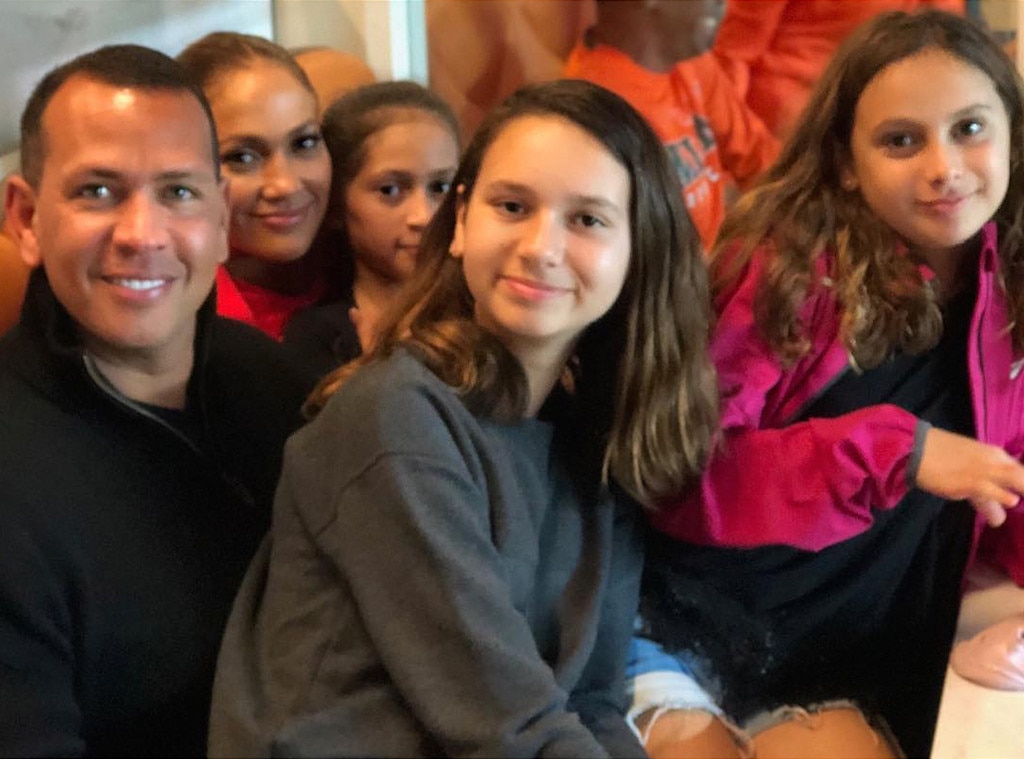 Alex Rodriguez/Instagram
Girls Rule

A-rod is outnumbered by his two daughters and J.Lo's.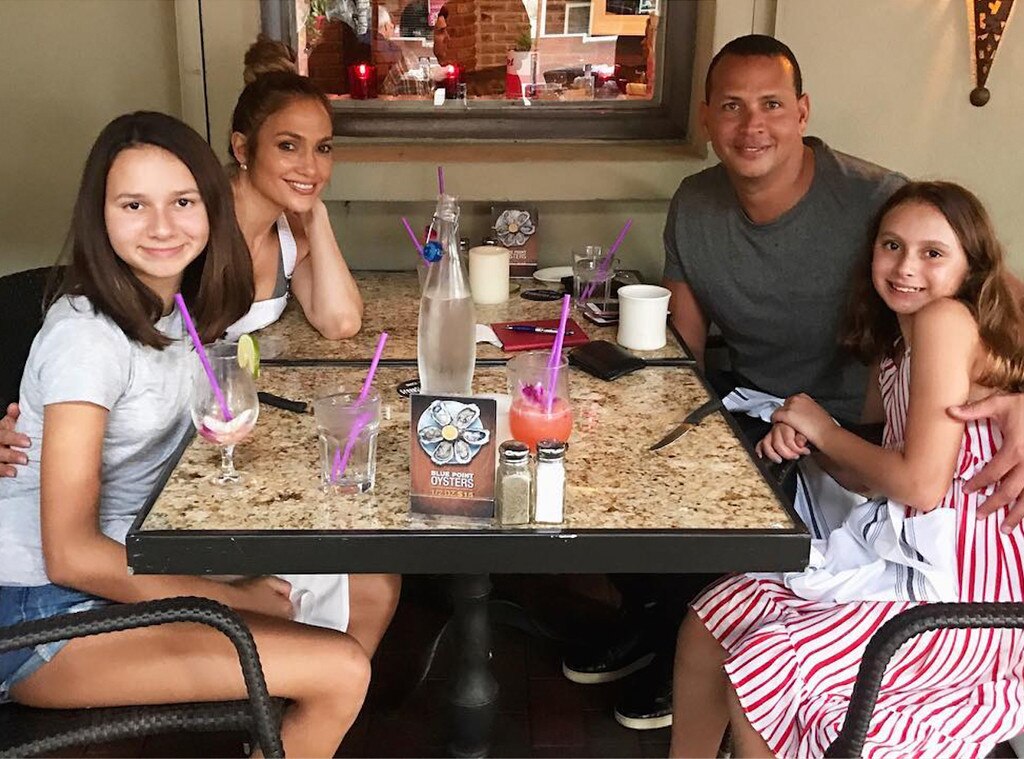 Alex Rodriguez/Instagram
Let's Eat

The duo were all smiles when they had a meal with Alex's daughters.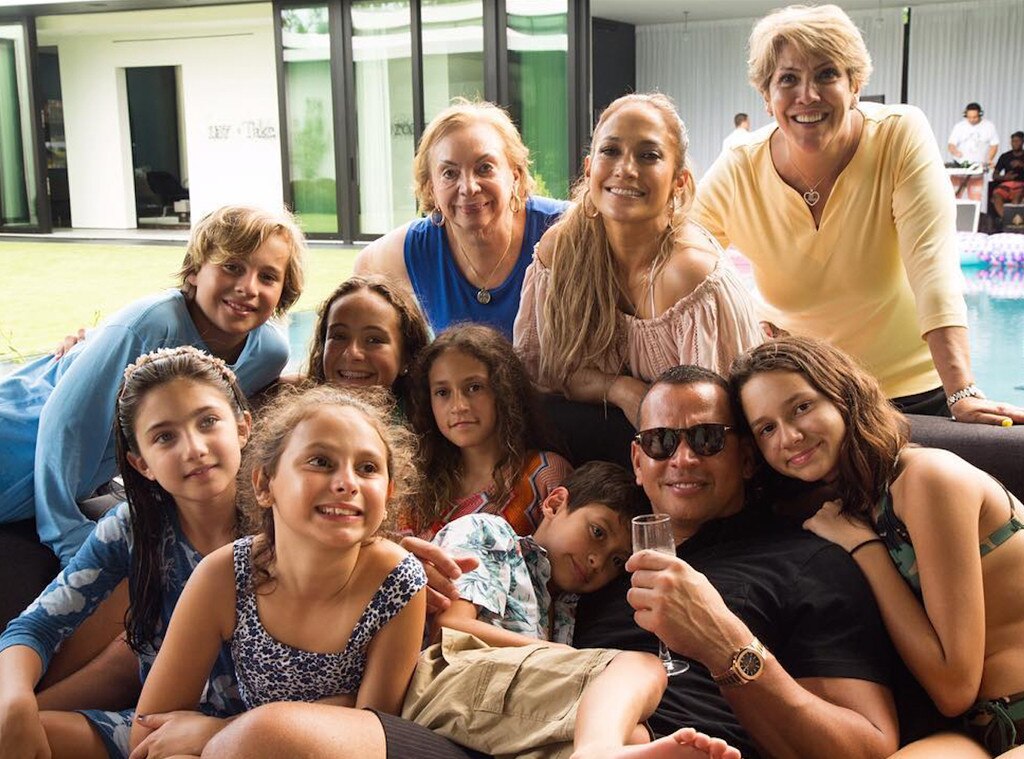 Alex Rodriguez/Instagram
Hang Time

The couple and the kids all hung together by the pool.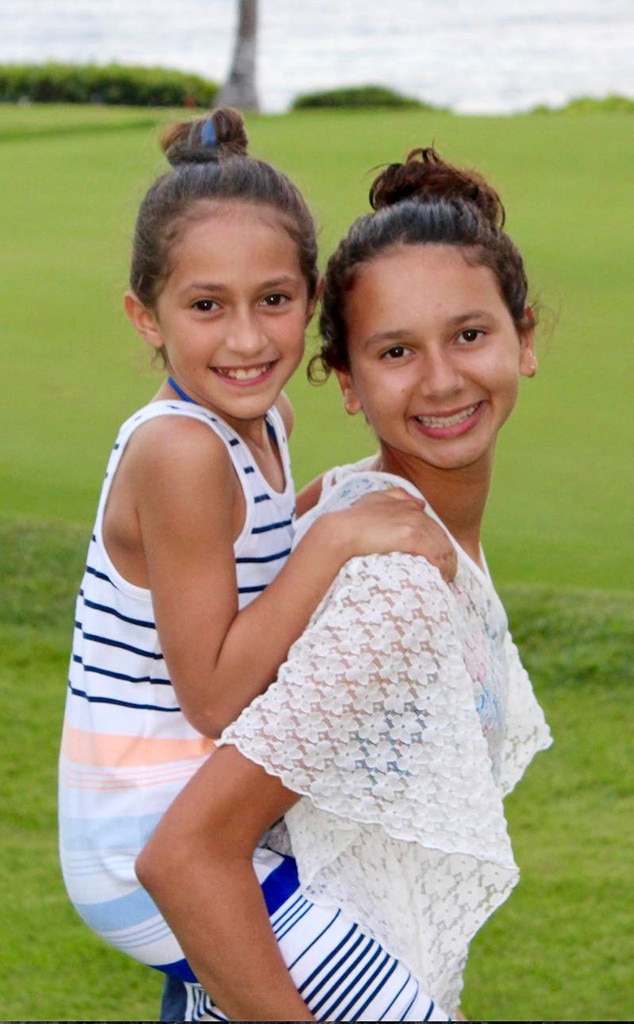 Jennifer Lopez/Instagram
Island Time

Jennifer posted this photo of Alex's daughter on her Instagram on April 18. The star captioned the photo, "Tashi and lulu…"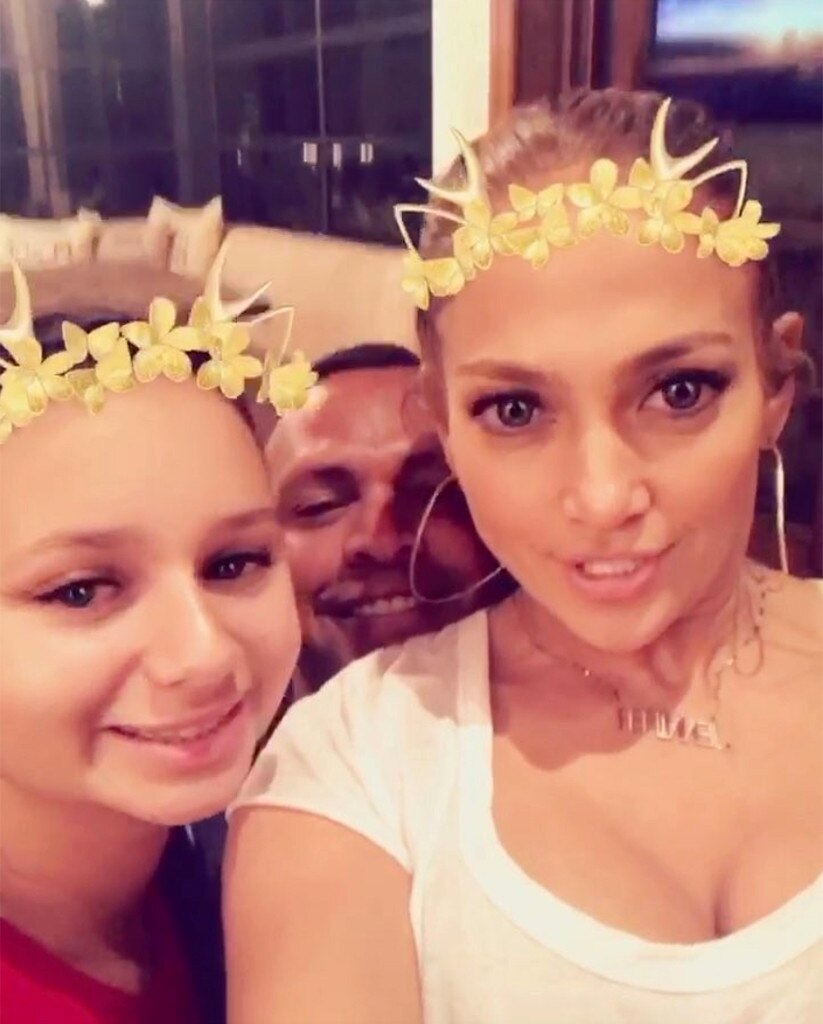 Alex Rodriguez/Instagram
Flower Power

Jennifer has some filter fun with Alex's daughter.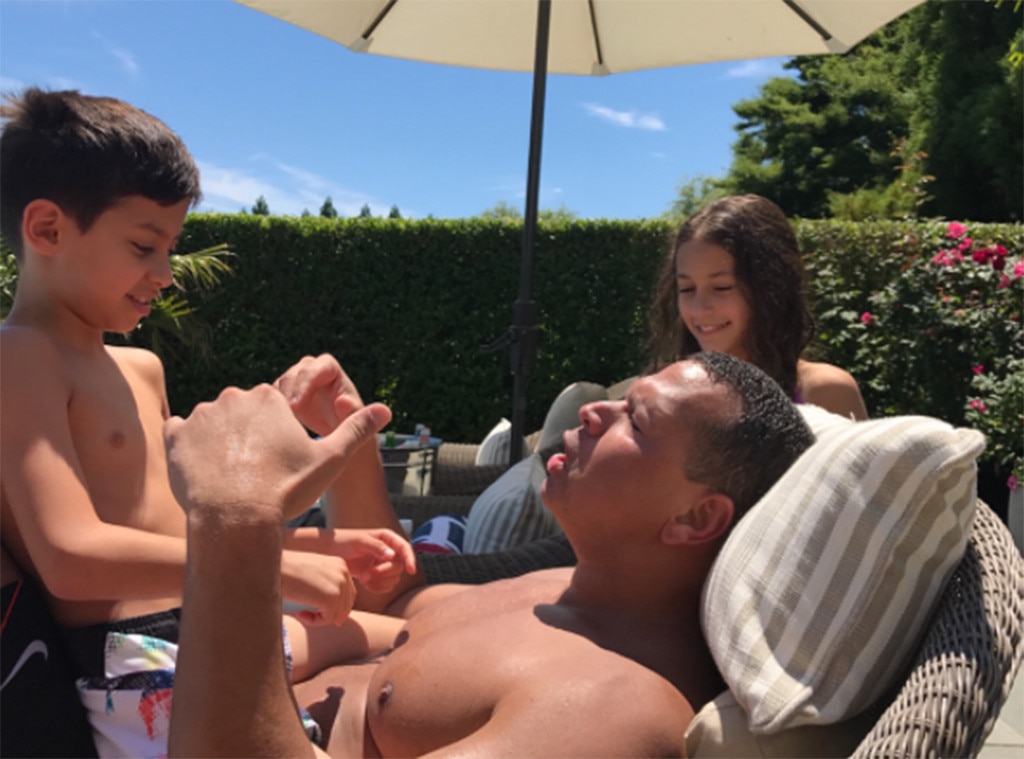 Instagram
Pool Time

A-rod spends time with J.Lo's kids at the pool.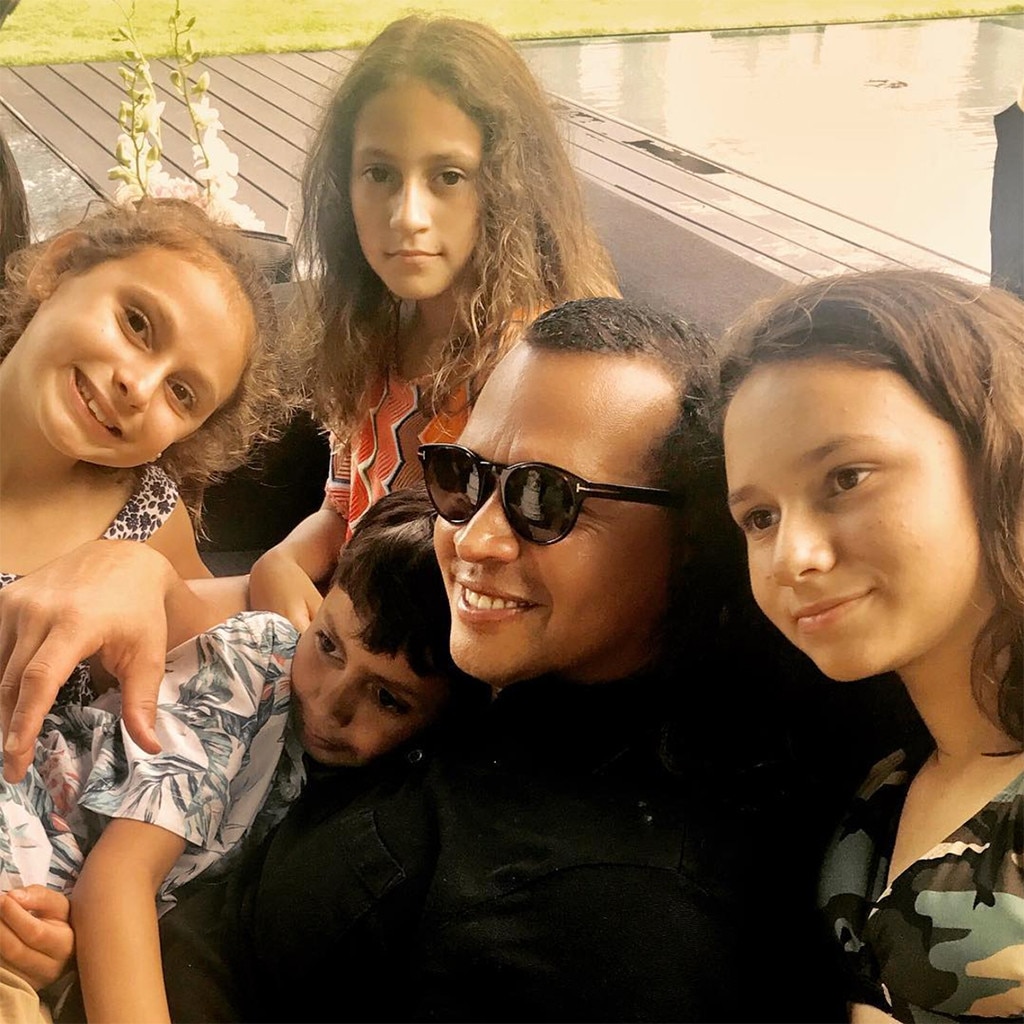 Instagram
Group Hug

The proud papa huddles up with the four kiddos.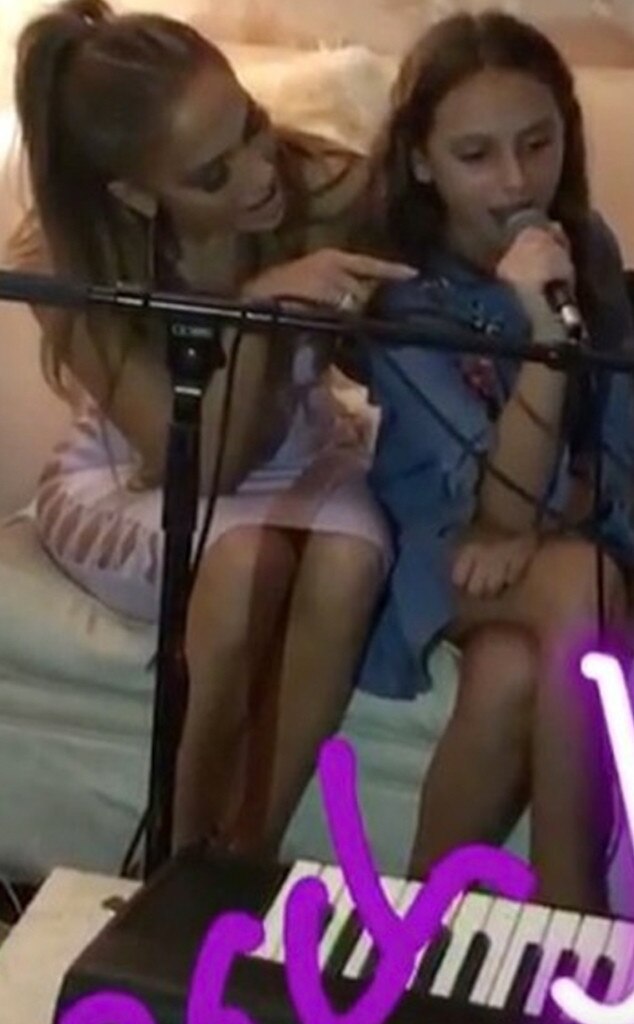 Instagram
Sing It, Sister

The singer has some fun with her boyfriend's daughter Ella.
Late last year, J.Lo told HOLA! USA, "I'm in a good relationship. I feel like I can say that for the first time—I don't know—maybe ever. And not that I didn't have great relationships, full of love and adventure, but this is the first relationship I've been where I feel like we really make each other better."
"My daughters think of dad as a hero now for the first time. It's amazing," Rodriguez said on Jimmy Kimmel Live in October. "They think they went to Heaven, and now they're hanging out with Jennifer backstage. They're dancing. They're singing with her."
Last month, a source told E! News that A-Rod was preparing to propose to the singer and actress. Neither the former New York Yankees star nor J.Lo, who have often been the subjects of engagement rumors, has commented.
In September, E! News' Sibley Scoles asked Rodriguez, "Could the question be popped?"
"Jennifer's amazing," he replied. "It's nice, it's nice. You're gonna make me blush now! Now I'm sweating. No, she's an amazing girl."